Global Protective Clothing Market was valued at US$7.805 billion in 2019 and is expected to grow at a healthy CAGR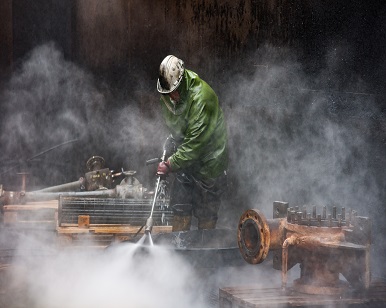 Knowledge Sourcing Intelligence announces the publication of a new report on "Protective Clothing Market – Forecasts from 2020 to 2025" to their offering.
The urgency of implementing worker's safety measures due to the proliferation of manufacturing and other industrial units pertaining to almost every industrial sector is expected to drive the market.
According to the report, the global protective clothing market was valued at US$7.805 billion in 2019 and is poised to grow at a healthy CAGR over the forecast period.
What are the fundamental reasons for such an increasing interest in Protective Clothing Market, globally?
Along with the aforesaid factors, the need for Protective Clothingin oil & gas, mining, construction, healthcare, among others, and the growing awareness related to workplace safety across these sectors are expected to drive the growth of the Protective Clothing Market during the coming years. Currently, due to the spread of CoVID19, the healthcare end-use segment is going to contribute a meteoric demand for the Protective Clothing. Large scale procurement of Protective Clothing will be due to the rapid development in biotechnology as players in the pharmaceutical sector races to bring about a valid vaccine.Moreover, the increase in Surgical operations and procedures as exemplified by that of Europe that has been reported in recent years by most EU Member States as evidenced by appendectomies performed using keyhole surgery is also one such reason that protective clothing as far as the healthcare sector is concerned.
How is the market responding to the demand for Protective Clothing Market?
2020
Expediter of Production:In March, it was reported that DuPont (NYSE: DD) expediting the production and delivery of Tyvek hazmat suits intend to be used by U.S. doctors and nurses. The key characteristics of the HAZMAT suit are that it is made from made of polyethylene fibers to provide full-body coverage and repel aerosols and fluids.
2020
Integration of Hazmat Suits in daily business operations: In May, it was reported that Reevo 360, a tech firm based out of the UK that provides CGIs, floorplans, photography for property agents and virtual house tours, has decided to equip their staff with Hazmat suits to protect them from the CoVID19. The suits are made available to vendors and clients to protect all parties visiting a property.
2019
Agreement: It was reportedly announced that Toray Industries, Inc., (TYO: 3402) has agreed with Japan International Cooperation Agency (JICA) during September to execute a project with an objective of deployment and utilization of Japanese technology pertaining to personal protective equipment in general. The rationale behind this undertaking is to augment the infection risk control capacity to be battle-ready to face any challenges posed by a sudden outbreak of diseases. To this end, the former had been tasked to guide using its LIVMOA®5000 protective clothing along with the dissemination of preparedness and awareness for healthcare-associated risks. LIVMOA® personal protective clothing enables wearers to perform their respective duties efficiently by protecting them from biohazardous material which is an integral part of any healthcare setting concomitantly permitting the flow of moisture rendering the ease of operations along with comfort.
The major players covered as part of the report are among others.
This report segmented the Protective Clothing Marketon the basis following terms
View a sample of the report or purchase the complete study at https://www.knowledge-sourcing.com/report/global-protective-clothing-market
By Type

Flame Retardant Apparel

Chemical Defending Garment

Clean Room Clothing

Mechanical protective Clothing

Limited General-Use Clothing
By End-User Industry

Oil and Gas

Chemical

Pharmaceuticals

Aerospace and Defense

Healthcare

Government
By Geography

North America

South America

Europe

Germany

France

United Kingdom

Spain

Others

Middle East and Africa

Saudi Arabia

Israel

UAE

Others

Asia Pacific

China

Japan

South Korea

India

Others
https://www.knowledge-sourcing.com/resources/wp-content/uploads/2023/01/protective_clothing_market1.jpg
308
386
admin
https://www.knowledge-sourcing.com/resources/wp-content/uploads/2023/02/Printable-Resolution-big-300x78.png
admin
2023-01-07 12:49:51
2023-02-11 11:29:29
Global Protective Clothing Market was valued at US$7.805 billion in 2019 and is expected to grow at a healthy CAGR