Position Sensor Market estimated to grow at a CAGR 8.88% to reach US$8.981 million by 2025, from US$5.391 million in 2019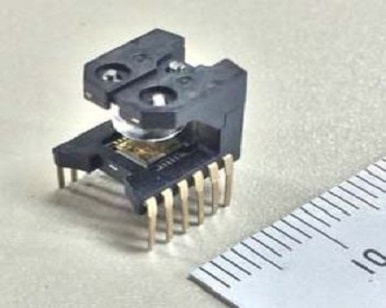 A position sensor is a sensor used for measuring the distance that has been traveled by a body from the starting position of the object to the reference position of the object. The sensor is also used to detect the presence or absence of the object.
According to the report, the Position Sensor Market is projected to increase at a CAGR of 8.88% over the forecast period 2019-2025.
The growing adoption in different industries such as automotive and manufacturing
There is an increasing requirement for position sensors in the manufacturing industry in order to cater to different applications such as laser cutting, welding, and other production operations for facilitating the proper and precise products with perfect dimensions and increase the production. In addition, there is an increasing demand from the automotive industry, for determining the position of the steering wheel, pedal positions, seat positions, and it is also used for facilitating the measurement of the position of the various knobs, valves, and some actuators. This is increasingly important as there are growing concerns among the individuals to improve and increase vehicle safety as well as pedestrian safety. Thus, this is causing a surge in the demand for position sensors and pushing the market growth.
The North American region holds a considerable market share over the forecast period and the Asia Pacific region is estimated to increase its share over the forecast period
Geographically, the North American region is expected to hold a significant market share over the forecast period, which is attributable to the increasing investments in the R&D of better and enhanced sensors and the flourishing semiconductor industry. In conjunction, with the presence of market players such as Texas Instruments, and CTS Corporation, which are involved in the provision of top quality products. The Asia Pacific region is estimated to increase its share over the forecast period owing to the fact, that the automotive industry is well established in countries such as India and China and the well-positioned electronics industry in countries such as China.
The use of a rotary position sensor to gain traction rapidly
The rotary position sensors are gaining rapid traction among the end-users for different applications such as providing quality industry control, damper control, and valve control, which are increasingly important as they are able to reduce the lead times and able to improve the efficiency and streamline the operations by cutting losses.
The major players covered as part of the report are Texas Instruments Incorporated, CTS Corporation, TE Connectivity, MTS Sensor Technologie GmbH & Co. KG, Honeywell International Inc., Infineon Technologies AG, and NXP Semiconductors among others.
View a sample of the report or purchase the complete study at https://www.knowledge-sourcing.com/report/position-sensor-market
This report has segmented the Position Sensor market on the basis following terms
By Type
Potentiometric Position Sensor

Capacitive Position Sensor

Rotary Position Sensor

Others
By Specification
By Application
Material Handling

Test Equipment

Machine Tool

Robotics

Motion Systems

Others
By Industry
Consumer Electronics

Automotive

Aerospace and Defense

Packaging

Manufacturing

Others
By Geography
North America

South America

Europe

Middle East and Africa

Saudi Arabia

Israel

Others

Asia Pacific
https://www.knowledge-sourcing.com/resources/wp-content/uploads/2023/01/optical-position-sensor-market.jpg
308
386
admin
https://www.knowledge-sourcing.com/resources/wp-content/uploads/2023/02/Printable-Resolution-big-300x78.png
admin
2023-01-07 12:49:49
2023-02-11 11:29:24
Position Sensor Market estimated to grow at a CAGR 8.88% to reach US$8.981 million by 2025, from US$5.391 million in 2019